Testimonials
If you'd like to share some kind words or even a fun picture of your new smile, send us an email to info@peninsulabraces.com!
You can also write a review on Google or on our office Facebook page! We'd love to hear about your experience!
---
Amazing, energetic, professional, and all-around pleasant group. The Peninsula Orthodontics entire team really know their stuff! Visits are on time and on point. It's like watching artists at work with their favorite medium the way the staff takes on the task at hand - be it putting a multitude of bands on or taking braces off. I would recommend this practice to anyone looking for an orthodontist. Michele C. (Facebook Review)
All around GREAT...Great staff, great service... I recommend them to any and everyone;-) Michelle R-C. (Facebook Review)
The BEST! I got mine at the age of 50 and it was hard enough at that age. The entire team helped make my journey easier!!! They are so good at what they do and I would not hesitate to do it again if I had to! Thank you for everything! I would and will recommend your office to anyone! Melissa G. (Facebook Review)
The entire team here are wonderful and so helpful! I would definitely recommend them to anyone! Joyce R. (Facebook Review)
Wonderful care and service. Very friendly and caring staff. Erica S. (Facebook Review)
Very pleasant, knowledgeable and professional staff who are always willing to work with my kid's crazy schedule. I would definitely recommend them to anyone!! Melissa M. (Facebook Review)
Well, there are not enough stars to adequately rate Peninsula Orthodontics and the staff!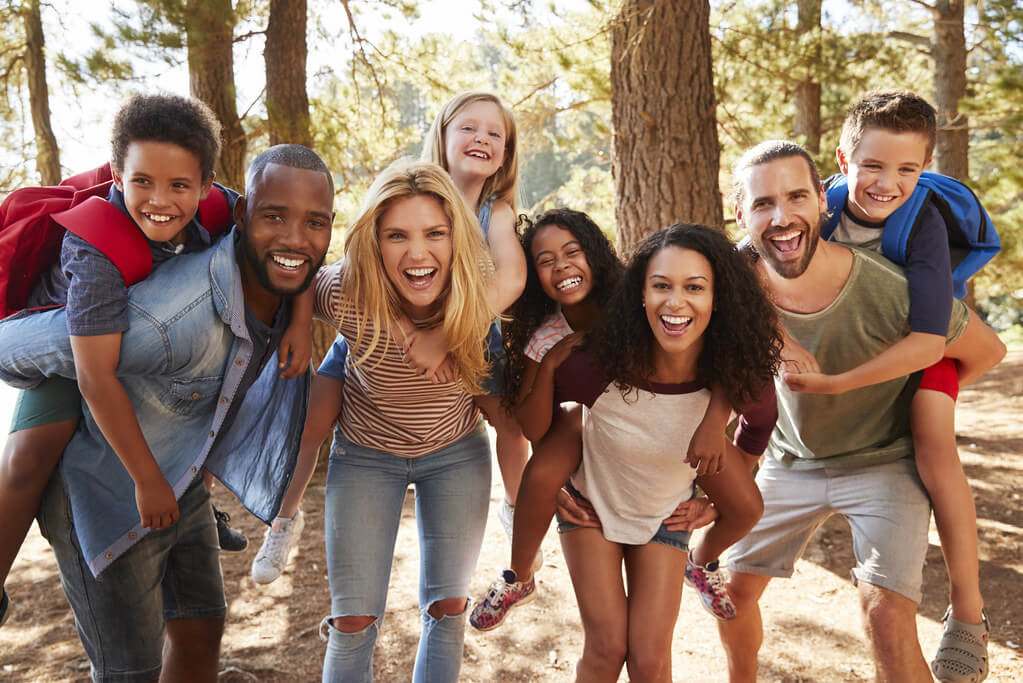 There are so many wonderful things about Peninsula Orthodontics practice. These people make your family feel like they are extensions of their own family. They TRULY CARE about each child, not only when it comes to the treatment but about who they are as people. They take extra time to educate and help you understand the procedures they are going to perform, which reduces the anxiety for both the parent(s) and the child(ren). When there are options for treatment phases they ask for your child's preference, it's not an "only one way" solution option.
When emergencies happen they are there for you! Let's just say with two young children, one with special needs, I have had my share of "emergencies". The technician staff on several occasions have stayed late or come in early to get my children back to a comfortable state and have met me off hours to fix broken braces. The staff have even called to follow up and ask how my children were doing. How many places of business have the staff and a Doctor that would do that for their patients?
The office, financial, counseling staff are the kindest people and work to make your appointments pleasurable. They always great you with a smile and try to make a difference in your day. I can be having my worst day and they make it better. They do this for my children as well by making all their appointments with their preferred technicians, which is essential when you have a special needs child. My children have never complained about having to go for appointments, which when you think about it, it's miraculous considering treatment is not completely pain-free.
Peninsula Orthodontics not only bring smiles through treatment, they do it through the personalized care they provide. I want to thank all the staff at Peninsula Orthodontics for making my family's experience GREAT and enriching our lives. If you are thinking about treatment for yourself or your family, this is the place to go! Melissa S. (submitted by email)
My granddaughter and I both being patients of Peninsula Orthodontics and I can truly say it has been a wonderful and worthwhile experience. The doctor and staff are warm, friendly, always offering a welcoming smile, and providing excellent service and care. They take special interest in each of her patients, always asking about school, summer vacation, work, sports played, etc. They really makes you feel like they truly care and are interested in YOU! They make certain to reward the younger patients for good behavior and taking care of their braces. Peninsula Orthodontics is by far the most caring orthodontic office, and we both love our doctor and the entire staff! Thank you so much! - Brenda and Kayla E. (submitted by email)
I was visiting from Texas and had a long wire jabbed in my cheek and they were the only ones that would provide service to me. - Bryan W. (Google Review)
The entire Peninsula Orthodontics team are simply incredible. They are always so kind, friendly, and funny! They make every visit a great experience and as painless as possible! - Corey C. (Google Review)
he doctor and staff are the best. EVERY TIME my family and I come for our appointments we are treated like they have known us forever. They are always smiling and laughing and they really take the best care of us as patients. I recommend them to all my friends, family and coworkers. You cannot find a better doctor and staff to take care of you. We love Peninsula Orthodontics!!! - Dani D. (Facebook Review)
In past years, Peninsula Orthodontics has treated many members of my family. Currently, my two kids and I are all in treatment together. It has been the best experience. The kids and I always love our visits. I cannot stop bragging to my friends on how great the staff is at Peninsula Orthodontics. Every single staff member is so inviting and genuinely friendly. You can tell that they love their job. When you're there, you feel like family. That, in itself, speaks volumes to me. I wouldn't trust anyone else to perfect my family's smile. Peninsula Orthodontics... Hands down the best orthodontist in town! - Oneka F. (submitted by email)
Peninsula Orthodontics and the entire office staff are the most personable group of professionals of any medical practice I've been to. You feel welcome immediately upon your first consultation! The doctor connects immediately with your child to make them feel welcome and invested in their orthodontics. My children never minded going to see the orthodontist which is huge! When my son wasn't brushing and flossing as he should to aid in his braces treatment, she so kindly spoke to him and to me to make it a team effort to help make sure his teeth were healthy. My son worked so hard after that appointment to make her proud! This is the first medical office practice EVER to not have more than a five minute wait to be seen!! The 3D technology for X-rays as well as the incentives to her patients to maintain good healthy teeth all add to the whole experience. And the monthly office visit games my children always looked forward to each visit! It's not your typical orthodontist experience.... Peninsula Orthodontics is different!! - Lynda S. (submitted by email)
You cannot find a better Orthodontic team...not only does everyone in the office love the work they are doing, they share the happiness. My daughter's treatment is almost over and I was considering getting braces for my son (he doesn't need them)...but I don't want to stop going! They encourage independence and responsibility in each child with independent sign in and fun ways to remind you about appointments. A+ - Amy G. (Facebook Review)
Such a family oriented team, professional friendly and fun! I'm so glad I choose Peninsula Orthodontics! - Kiara W. (Facebook Review)
Very friendly staff. So important for my son's first experience with an orthodontist. - Mary P. (Facebook Review)
I love Peninsula Orthodontics. Very professional and respectful! Thanks Ladies. - Shanette S. (Facebook Review)
All around GREAT...Great staff, great service... I recommend any and everyone;-) - Michelle R. (Facebook Review)
Very nice place, with very nice people. - Maggie R. (Facebook Review)
Peninsula Orthodontics and the staff are so friendly! Best place on the peninsula to get braces! - Lisa J. (Facebook Review)